Press Release
Introducing the EVGA GeForce® RTX™ 3060 Ti Gaming Cards - The Ultimate Play
- December 1, 2020 —

Introducing the EVGA GeForce® RTX™ 3060 Ti Gaming Cards - The Ultimate Play

The EVGA GeForce RTX 3060 Ti Graphics Cards have arrived.
Powered by the NVIDIA Ampere architecture and the 2nd generation of NVIDIA RTX, the world's most powerful PC gaming platform for real-time ray tracing and AI, the GeForce RTX 3060 Ti delivers blistering 1080p and 1440p gameplay starting at only $399 USD.

The RTX 3060 Ti also supports the trifecta of GeForce gaming innovations too, including performance-accelerating and IQ-enhancing NVIDIA DLSS technology which is now available in over 25 games; NVIDIA Reflex which reduces system latency ('input lag'), making games more responsive, and giving players in competitive multiplayer titles an extra edge over the opposition; and NVIDIA Broadcast, a suite of audio and video AI enhancements including virtual backgrounds and noise removal that users can apply to chats, Skype calls and video meetings. So whether they're playing traditional PC titles, powering through creator and productivity workflows, or marveling at the latest cutting-edge ray-traced titles like Cyberpunk 2077, Call of Duty: Black Ops Cold War, Watch Dogs: Legion, and more, the GeForce RTX 3060 Ti delivers the best possible experience in its class for everyone everywhere.

Pick the Graphics Card That Fits You Perfectly
EVGA GeForce RTX 3060 Ti cards come in different sizes and offer different cooling solutions. From the redesigned iCX3 cooling assembly on the FTW3, to a shorter PCB and dual-slot cooling on the XC models, there's something for everyone trying to build that perfect system.

EVGA GeForce RTX 3060 Ti FTW3
The EVGA GeForce RTX 3060 Ti FTW3 cards are designed for the gamer who demands a screaming-fast card, ice-cold three-fan cooling, an all-metal backplate*, and attractive ARGB lighting. The FTW3 cards also feature iCX3 Cooling to provide a unified copper block for GPU and memory, a thicker heatsink to provide exceptional cooling, three fans to cool the card efficiently and quietly, and a 2-slot bracket to ensure case compatibility.
*On select models only

EVGA GeForce RTX 3060 Ti XC
The EVGA GeForce RTX 3060 Ti XC cards are designed for the no-frills gamer who needs a high-performance card that can also fit into tight spaces. Smartly designed to be cooled with two large fans, protected with an all-metal backplate, and carefully packaged into a short two-slot card for maximum compatibility with all types of gaming cases, the EVGA GeForce RTX™ 3060 Ti XC cards embody what it means to have The Ultimate Play.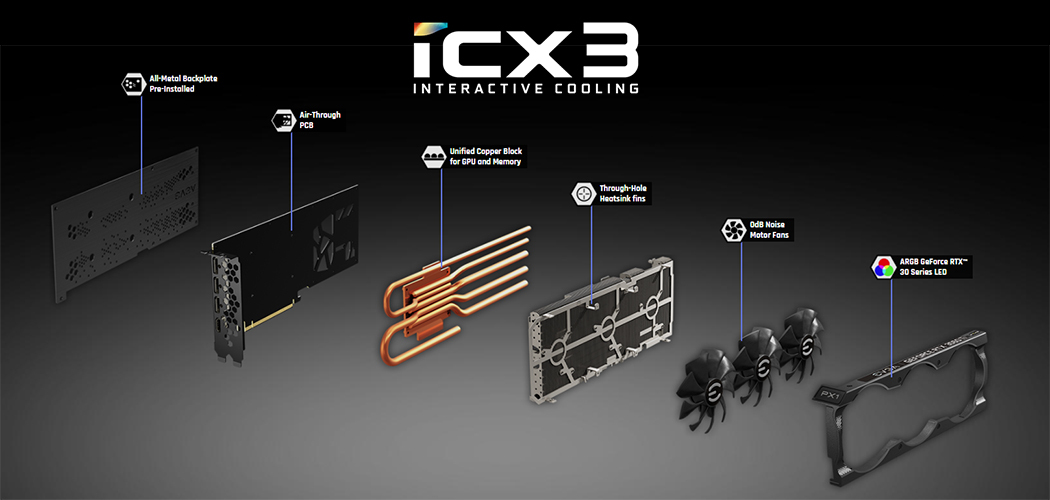 Take Control With EVGA Precision X1
EVGA Precision X1 gives you full control over your fans, overclocking, monitoring, and ARGB lighting*.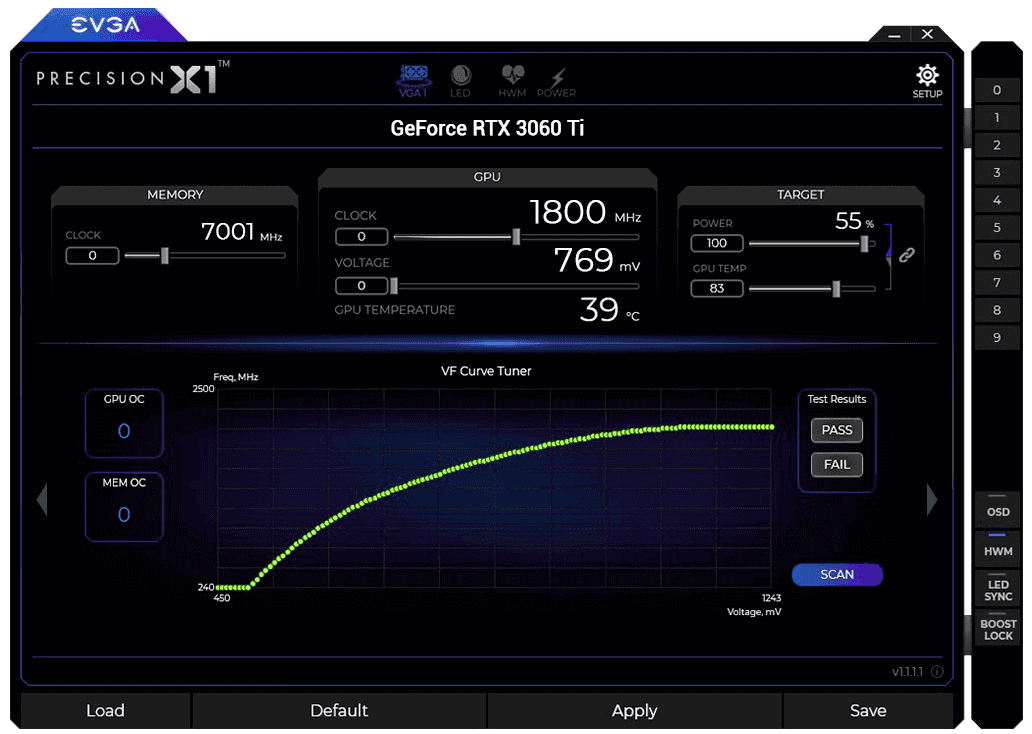 *On select models

Add Your Own Personal Flair
With a customizable ARGB panel, the EVGA GeForce RTX 3060 Ti FTW3 cards feature a customizable RGB lighting experience to fit any color scheme.

To learn more about EVGA GeForce RTX 3060 Ti Series graphics cards, please visit https://www.evga.com/articles/01458.


About EVGA
EVGA is the #1 NVIDIA authorised partner in channel sales throughout North America and UK. Based on the philosophy of intelligent innovation, market knowledge, and the real time operation, EVGA continues to identify the need in the market place and providing the solution to that need. By offering product differentiation, a 90 day Step-Up programme, and other customer focused programmes, EVGA is a clear leader in all categories: etail, retail, distribution, and system integration. With headquarters in Brea, CA, EVGA's global coverage includes EVGA GmbH in Munich, EVGA LATAM in Miami, and EVGA Hong Kong. For further information online about EVGA, visit: http://eu.evga.com.




For further information, contact:
Joe Darwin
EVGA USA
+1 714-528-4500 x118
jdarwin@evga.com

EVGA Europe
+49 89 189 049-0
- Download This Press Release In Adobe Acrobat PDF Format