Press Release
Introducing the EVGA SuperNOVA G7
- June 21, 2022 —

Introducing the EVGA SuperNova G7 – the most efficient, micro-sized 80 PLUS Gold-certified ATX power supply available. Backed with EVGA's 10-Year Limited Warranty and a full suite of protections, the EVGA SuperNova G7 is ready for play.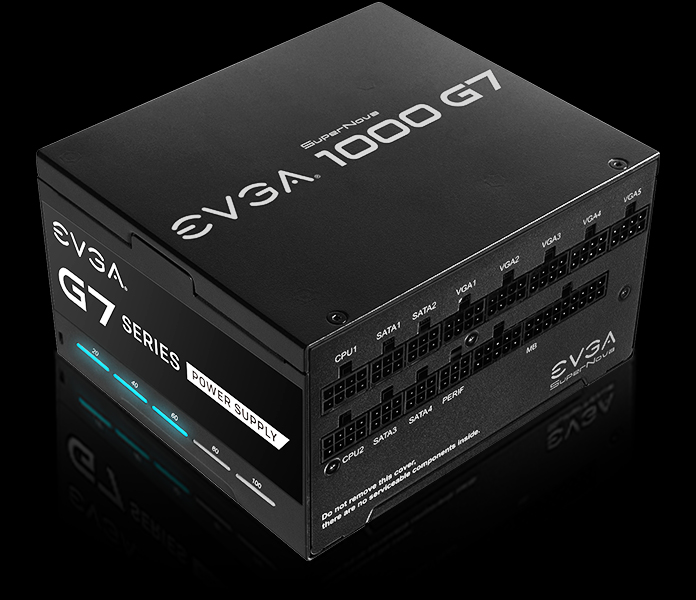 System Load Indicator Bars
System load indicator LED bars display the real-time load of the power supply in 5 levels, measuring 20% load for each increment.
Extremely High Efficiency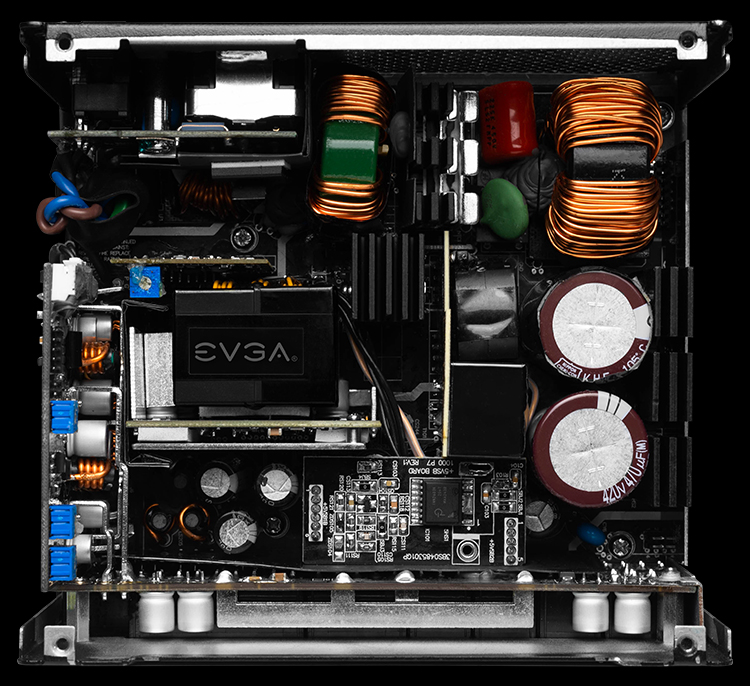 At only 130mm length, the SuperNova G7 finds enough space to pack a half-bridge LLC Resonant Controller with a DC-DC design, along with 100% Japanese Capacitors and better layout placement to reach near-Platinum efficiency and provide tight voltage regulation and extremely low ripple and noise.
Ultra-Quiet 120mm FDB Fan with EVGA ECO Mode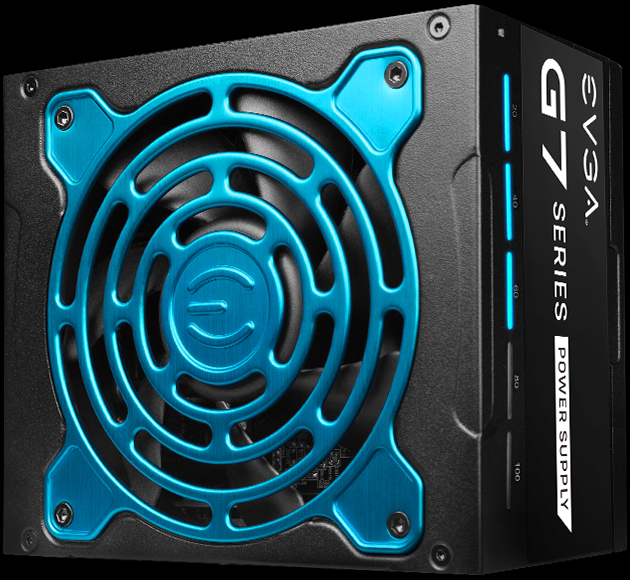 Despite their size, the SuperNova G7s remain whisper quiet with a 120mm FDB fan. EVGA ECO mode provides an ultra-quiet experience under 50% load, which can be monitored via the System Load Indicator Bars.
About EVGA
EVGA is the #1 NVIDIA authorised partner in channel sales throughout North America and UK. Based on the philosophy of intelligent innovation, market knowledge, and the real time operation, EVGA continues to identify the need in the market place and providing the solution to that need. By offering product differentiation, a 90 day Step-Up programme, and other customer focused programmes, EVGA is a clear leader in all categories: etail, retail, distribution, and system integration. With headquarters in Brea, CA, EVGA's global coverage includes EVGA GmbH in Munich, EVGA LATAM in Miami, and EVGA Hong Kong. For further information online about EVGA, visit: http://eu.evga.com.
For further information, contact:
Joe Darwin
EVGA USA
+1 714-528-4500 x118
jdarwin@evga.com
EVGA Europe
+49 89 189 049-0
- Download This Press Release In Adobe Acrobat PDF Format